Home/ Solutions/ Emergency Response
TERAMESSAGE FOR EMERGENCY PAGING TO SMARTPHONES
Only for people in your Organization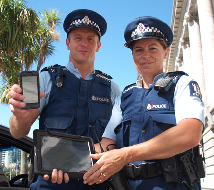 Deliver Emergency Messages to Response Teams in SECONDS
Fire Departments, Police, Search and Rescue and other Emergency Response Organizations, need to quickly and effectively respond to emergency situations.
Comparing cellular and paging networks reliability
For many years, one-way pagers were ideal to quickly deliver emergency messages to groups of responders. One-way paging companies had in place large networks of paging transmitters to simultaneously broadcast emergency messages in a city, county, state and country-wide.
After the smartphone arrived, two-way messaging capability pushed away the one-way pager from the hands of the consumer and thus, from corporate users. However, the question that remains today is: Can we trust the cellular networks, as much as we trusted the paging networks, to deliver emergency messages to first responders, especially in emergency situations like natural disasters?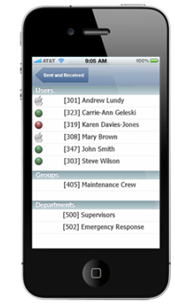 As with cellular towers, paging towers were also in the path of tornados, hurricanes, earthquakes, floods, fires, etc. Today, cellular companies have to maintain a highly reliable service for millions of cellular users for voice and data communications. Cellular towers have redundant transmitters and power plants. Cellular networks are as reliable as the paging networks were in the peak of paging service, if not better.
One could say that the cellular infrastructure is reliable enough to be used as an important channel for text communications for Emergency First Response.
The TeraMessage Service alternative for Emergency Paging
TeraMessage is the future of emergency paging and emergency text messaging communications. This is why:
TeraMessage uses the cellular networks infrastructure and available Wi-Fi infrastructure.
TeraMessage does not use SMS messaging, which may come to a stop when there is an emergency and people start using their phones to call relatives.
TeraMessage uses the data channel of the cellular network, which is independent from SMS and the voice communication channel.
Never use SMS for emergencies because, like one-way paging, you never know if and when the recipient received the text message.
Some advantages in using TeraMessage for paging to smartphones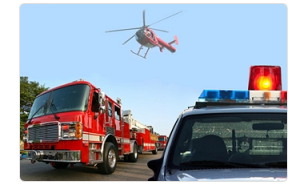 TeraMessage is simple and user-friendly.
An individual with a smartphone, like the iPhone or an Android device, will receive messages WITHIN SECONDS.
The sender will instantly receive a notification when the recipient reads the message!
The sender can see if the recipient's device is online to receive a message.
Combine pagers and smartphones in the same system - the ideal solution
Save thousands of Dollars and improve operations.
Staff can send messages to pagers and chat with other staff using smartphones, from any computer using TeraChat.
Integrate commercial pagers with messaging to and between smartphones and tablets.
A TeraMessage "combined solution" is ideal to balance the benefits of old and the new technologies.
Transition from pagers to smartphones at your own pace, while complying with your sensitive budgets.
Group Management with drag-and-drop operation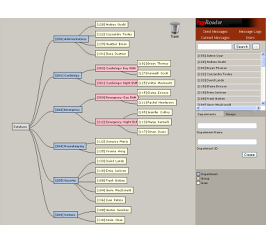 Using any computer, the Administrator ans Supervisors can program groups or recipients regardless of the user's cellular company, or if the device is Apple or Android.
Messages will be delivered within Seconds!
IMPORTANT: The TeraMessage app automatically switches between the cellular network and the home or business Wi-Fi, to continue receiving and sending messages.
TeraChat
Users with TeraChat can establish a two-way text conversation with mobile users with the TeraMessage app. For example, the Dispatch Operator can use TeraChat on a browser to send a broadcast message to a group of users. "Who is near Main Street?" One of the users in the group can text back to the Operator and the reply will appear on the browser: "I am 10 minutes away". The Operator can then type a message for that user, establishing an instant chat session.
There is no need to install special software!
The Master Log
Optionally, a Master Log stores all sent and received messages showing the time of transmission and when they were read!
Send attachments with emergency messages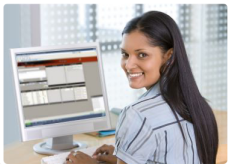 Users with TeraMessage app on their mobile or TeraChat users on their computers, can exchange pictures and documents as attachments.
For security reasons, users cannot store attachments on their mobile devices, but they can be viewed them as many times as needed until deleted by the user.
Security
Every TeraMessage and attachment travels on the Internet protected by the patented TeraMessage protocol and by AES-256 encryption.
Our trial offer
Buying the TeraMessage Private Service is like buying a car. You must drive it to see its power and reliability.
We can open a trial account for (10) users for 15 days so that you and other people in your organization can use it as if it were already installed at your location. We do not need to install any software for the trial. If the price is right, there is nothing to lose trying TeraMessage.
Would you like to "drive" TeraMessage and give it a try?
sales@canamexcom.com
. Tell us what you need. We will configure a solution at no charge.