Home/ Support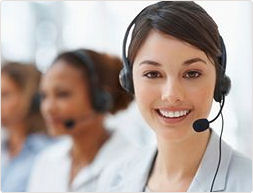 Customer Support
We provide excellent product support to our customers.

Did you forget how to add more users with pagers or smartphones? Do you want to add other Groups to a Department and need assistance? Do you want to print the message log and forgot how?

For PageRouter, start with reviewing the list of training and programming videos. These are short videos with specific instructions how to operate PageRouter and program features.

For QUIKTEL and QUIKPAGER 2400, follow step-by-step programming instructions in the User Guide section.

Check the Q & A section to find answers to questions regarding the application and operation of our products.

Check the list of brochures to expand the use of your PageRouter solution by learning more about other optional features.


Still don't see what you're looking for?

Please feel free to contact us via email at support@canamexcom.com, and we will get back to you within one business day, free of charge! In your email, please provide the serial number of the product and a detailed description of the problem.

If you participate in our Product Support program, call our technical support line at (905) 475-5557. Be ready to provide your customer number and the serial number of the product. We will do our best to solve any problem right there and then.