Home/ Services/ Training
Training
Our goal is to ensure that the PageRouter Administrator becomes 100% familiar with installation, setup, programming and operation of PageRouter.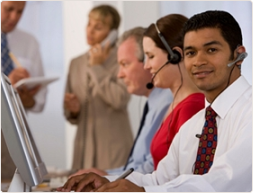 To achieve this goal, we follow the philosophy of "train-the-trainers". In this way, your staff will be properly trained, at your own pace, on the use of PageRouter.

Training really starts with your first call to Canamex. Our mission is to "train you" in the capabilities of the PageRouter solution. Training continues by providing you the live demo, where we explain in detail each feature and operation format that you need.

After the sale, training continues during installation and programming preparation.

From the operation point of view, we have prepared a series of videos that show every detail of programming and operation of your PageRouter. Please click here to view our training videos, which can be accesses at any time after installation and start-up of your PageRouter system.

sales@canamexcom.com
. Tell us what you need. We will configure a solution at no charge.