Home/ Products/ PageRouter Lite
SECURE MESSAGING
IN-HOUSE PAGING
WIRELESS PAGING EQUIPMENT
POCKET PAGERS
PageRouter Lite
Meet the demands of modern in-house wireless paging by using computers to send messages.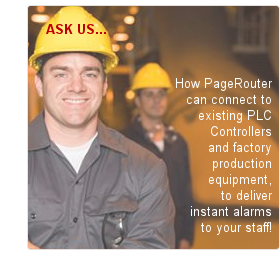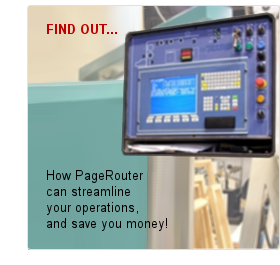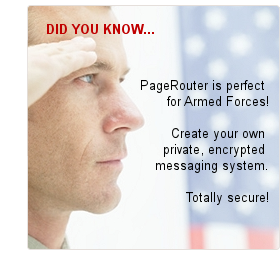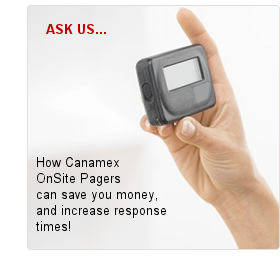 Use PageRouter Lite to deliver text messages to in-house Canamex pagers, from unlimited network computers, within SECONDS!

PageRouter Lite is delivered with the powerful WebPager Management application. With WebPager, authorized personnel can use any browser, on any network computer, to send messages to In-house pagers. There is no need to install client software! Simply login, type your message, and click "Send".

WebPager is a browser-based, management tool that allows Administrators to organize pager users by Departments, easily create Groups, set multiple security and permission levels, and so much more!

A Master Message Log provides detailed information on all sent messages. It tells you who sent the message, who the recipient was, the status of the message (not sent, sent), and the text of the message. Message logs can be searched, filtered, printed and exported.

Use PageRouter Lite to replace your obsolete in-house paging equipment, or purchase a complete PageRouter Lite package that includes Canamex paging encoders, transmitters and pagers.

Call us now to revitalize your in-house paging system, to meet the demands of modern on-site wireless messaging. Dial 1-800-387-4237 and ask for a Messaging Solutions Specialist.

sales@canamexcom.com
. Tell us what you need. We will configure a solution at no charge.