Home/ About Us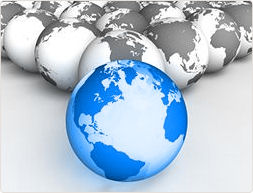 About Us
Founded in 1978, Canamex Communications has a long history of developing products that have contributed to the advancement of the telecommunications industry and to the general benefit of our society.

Today, millions of people enjoy two-way text messaging for chatting with family and friends, and even to communicate messages related to business. Devoted smartphone users consider the pager a "thing of the past"; an "obsolete technology". They wonder who in their right mind would buy pagers when we all carry smartphones for messaging.

The use of the smartphone for texting, has forced us to view the pager under a different light. We, at Canamex Communications, do not think that the pager can be classified as "obsolete technology", because the pager is a very reliable "radio receiver", proven to be practical and economical during decades of worldwide use. Instead, we think that the pager has been moved to a different "application level" within the corporate wireless industry, particularly for in-house alert of critical messages in Hospitals and Factories. When we saw this shift happening, we rushed to develop a PageRouter solution to combine the use of pagers and smartphones, to fulfill particular applications at reasonable operational budgets.


We optimize wireless messaging needs with costs

Canamex Communications has developed the "ideal" solution if you are a Hospital or a Factory who needs to guarantee delivery of wireless critical messages to staff, in seconds.

We have developed the PageRouter and TeraMessage technologies that allow you to find the balance between operation costs and the use of traditional and new wireless message delivery technologies.

We offer simple choices where you can combine the use of computers, in-house pagers and smartphones, all integrated into one Message Management solution:

If the cost of using smartphones for everyone has resulted to be too high and you want to return to in-house paging, replace your old in-house paging equipment with a PageRouter Lite or a PageRouter Pro Message Management solution.
If you want to optimize the use of computers, in-house pagers and smartphones, a PageRouter Enterprise with TeraMessage is the ideal solution.
Contact us and let us know what your requirements are. We will do our best to offer you
an economical, practical and affordable solution
.
With over 35 years of experience, customers can depend on us to provide reliable products, professional services, and full support.
We look forward to serving you!