Home/ Solutions/ Other Industries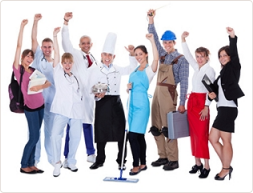 Other Industries using PageRouter Wireless Paging Systems
PageRouter wireless paging and messaging systems are for any Industry that requires to deliver critical messages, within seconds, to onsite staff with in-house pagers and/or with smartphones.

PageRouter becomes your secure, private, Corporate wireless messaging system.

Whether you use PageRouter for wireless paging or text communication between computer and smartphone users, or to deliver alarm messages generated by existing equipment, a PageRouter paging and messaging system brings to you a professional and reliable solution.

There are PageRouter wireless paging systems used in ships to deliver machine operation alarms and for contacting onboard crew;
PageRouter wireless paging systems in mines send messages generated by specialized mine monitoring equipment - messages are delivered in seconds;
PageRouter wireless paging systems are being used in refineries to filter and parse critical alarms generated by onsite alarm monitoring equipment;
Nursing Homes and clinics use PageRouter wireless paging systems to deliver critical alarms generated by Nurse Call and medical alarm equipment.
If you require delivery of critical messages within seconds, generated by automated equipment or entered by personnel, PageRouter wireless paging systems offer you viable and unique solutions at an affordable price.
sales@canamexcom.com
. Tell us what you need. We will configure a solution at no charge.