Home/ Services/ Installation Assistance
Installation Assistance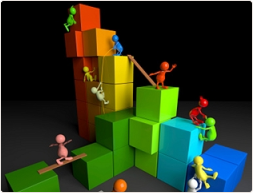 At Canamex Communications Corporation, we work with our customers to ensure that installation is as quick and straightforward as possible.

Our goal is to make implementing your Canamex solution simple. And with our easy to install products, it's hassle-free!

We provide clear labeling, detailed installation instructions, and even qualified installation technicians where required.

You can depend on us to be with you every step of the way!


PageRouter Software

Our Product Support specialist will install PageRouter software for you!

We will provide you with a list of recommended computer hardware and operating system based on your system configuration. i.e.: the use of a desktop or server computer; running Windows 7 or Windows 2008 Server; the hard drive and RAM minimum requirements, etc.

At a date and time of your convenience, and with your permission, we will establish an online connection with the computer where we will install PageRouter for you. We will set up all the required Windows parameters and install the PageRouter software while you sit back and watch the job being done.

If you prefer a full service option, you can send us your computer and we will do the PageRouter installation at Canamex. The job will include testing the system with your Canamex paging transmitter, sending messages to Canamex pagers and to your smartphones, and emulating your application operation. In this way, you will receive a turnkey package tested with all the system components for a plug-and-play installation, including your own computer.

TeraMessage Mobile

We will install the TeraMessage engine software in PageRouter, taking care of setting up Windows parameters and TeraMessage activation. We will test your PageRouter system by sending and receiving messages between computers and smartphone devices. In short, we will make sure that mobile devices running the TeraMessage app can exchange messages with other PageRouter users.

Pagers

You will receive pagers from Canamex that have been programmed and tested with your PageRouter system, on your frequency and preprogrammed with selected IDs. This is a great advantage that will save you a lot of time. You can trust that each pager will receive messages when you give them to your staff.

The pagers will be programmed according to your PageRouter system configuration.

In-house Paging Transmitters

We manufacture easy-to-install, onsite paging transmitters. In fact, you really do not need to worry much about installation. Here is why:


If you are replacing an old in-house paging transmitter with a brand-new Canamex transmitter, installation is plug-and-play! You can even use the existing on-the-roof antenna and cables. It's that easy!
For new installations in buildings of up to 4 floors, we will provide an in-house paging transmitter with an indoors antenna kit. Your electrician can easily mount the antenna on a wall for effective onsite paging coverage.
Do you need to install a new antenna on the roof with your PageRouter solution? No problem. We will send an installation specialist to your location, and perform a professional installation.
The Canamex Communication onsite paging transmitters have been designed for a plug-and-play installation or replacement. There is no programming needed when used in conjunction with PageRouter software!
QUIKPAGER Wireless
QUIKPAGER Wireless is easy to install. We will provide detailed installation and programming instructions.
You can program people's names and their corresponding pager IDs using its keyboard. We will provide assistance over the phone if there are any questions regarding programming.
QUIKPAGER 2400
Simply take it out of the box, connect an analogue telephone line and program people with commercial pagers. Test by sending a message to someone with a commercial pager. We will provide a step-by-step instruction guide to program the paging information.
miniPAGER
Place miniPAGER on a desk, connect a telephone line and follow step-by-step instructions to program people with commercial pagers. Programming is easy!