Home/ About Us/ Company Profile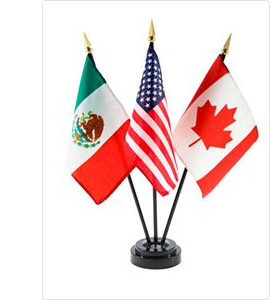 Company Profile
Canamex Communications Corporation is one of the world's leading manufacturers and developers of software and hardware messaging systems, and conducts business worldwide.

Our success is driven by our people and their commitment to get results the right way - by operating responsibly, executing with excellence, and inventing innovative technologies.

We are involved in virtually every facet of the messaging industry. We engineer and manufacture stand-alone and integrated module hardware, develop computer software and mobile apps, run a hosted cloud messaging service, and partner with various other companies in order to provide our customers with the most complete line of messaging capabilities available on the market.

Company Roots
During the first 10 years, Canamex Communications acquired a strong professional reputation for the design and delivery of Television broadcast systems, to private and government stations, that complied with extraordinary requirements.
We acquired immeasurable experience by developing the first Television fiber optic link, the first ever television signal synchronization automated system, and the design and construction of the Michoacan Television Network - the first station in Mexico with audio stereo, and designed the regional distribution network via satellite. Canamex sold the first multi-channel television broadcast antenna; saving money, and improving signal reception.

Technology
Technology is propelling our growth. We're focusing on ways to evolve our products to meet the demands of a constantly-changing industry.
We also are investing in the development of innovative telecommunications technologies, such as finding better, faster, more secure, ways to help business and institutions to communicate their vital information amongst their staff.

Vision and Strategy
For the past 34 years, our commitment to excellence has driven our success, creating a strong brand - industry-wide.
In light of key telecommunications trends and challenges - e.g. the demand for more flexible software, integration with various equipment and software, and a need for information privacy and security - we are confident in our chosen strategic direction.
We have an ambitious development program on the go with plans to extend the uses and benefits of our product line.
We will always strive to provide our customers with the best possible products, support and service; which has been the foundation of our success.