Home/ Solutions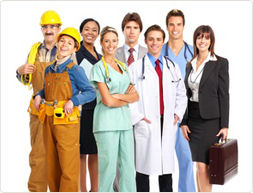 Solutions
PAGING CRITICAL MESSAGES TO IN-HOUSE PAGERS AND SMARTPHONES

No matter if you are a Hospital, a Nursing Home, a Factory, a Refinery, a Hotel, a Mine, or any other type of business; you know that CRITICAL messages require immediate delivery to staff.

CRITICAL messages delivered within seconds, can save lives, avoid production losses, provide a better service, and, overall, maintain operations running at a maximum efficiency.

When you need to deliver CRITICAL messages to staff, you need a RELIABLE wireless paging solution, suitable to your specific operation requirements.

Use PageRouter Lite and PageRouter Pro paging systems, to deliver CRITICAL messages, WITHIN SECONDS, to in-house pagers.

Use PageRouter Enterprise with TeraMessage Mobile to deliver, WITHIN SECONDS TOO, CRITICAL messages to users with Apple devices such as the iPhone and the iPad, and with Android phones and tablets. These mobile devices can be operating on your Wi-Fi network or on the cellular service.

COMPLIANCE WITH HIPAA AND OTHER PRIVACY REGULATIONS

When you use any PageRouter paging and messaging system, a detailed message log is stored only in the computer running the PageRouter software in your premises, within your firewall. Messages are not stored in any hosting service. In addition, when messages are exchanged with mobile devices running the TeraMessage app, messages travel through the Wi-Fi network or the cellular carrier, protected by AES-256 random encryption.

MESSAGE MANAGEMENT

We offer professional paging and messaging solutions with EXTREME RELIABILITY that go beyond of just sending a message to a pager or to a smartphone. Our PageRouter paging and messaging solutions include "Message Management", which sets us apart, and gives you:

Messaging access control.
Control of who sends messages to whom, with automated recipient lists.
Organization of staff by Departments and Groups.
Easy management of Groups, which can have pager, computer and smartphone users.
Route control per user, to easily program and change message destinations.
A master message log with a detailed record of all sent and received messages.
REPLACE OLD IN-HOUSE PAGING SYSTEMS
Stop wasting time and money in maintaining your outdated in-house paging equipment.
REPLACE
your obsolete paging equipment with a
PageRouter paging and messaging
state-of-the-art solution. You can upgrade to PageRouter for OnSite paging and add TeraMessage for two-way, secure messaging between users with computers and mobile devices such as the Apple iPhone and iPad, and with any Android phone and tablet device. This is the
IDEAL MESSAGING SOLUTION
for your private text communications.
Click
here
to view Videos describing the WebPager Message Management features and benefits.
sales@canamexcom.com
. Tell us what you need. We will configure a solution at no charge.