Home/ Services/ Live Demo
Live Demo
After discussing your requirements, you can actually see on your screen how the proposed PageRouter solution will work. In fact, you can see how messages are sent using a browser and how easy it is to organize people by Departments and create Groups. Within minutes, you will become familiar with PageRouter and its powerful features. You will be impressed how user-friendly it is.

If you are looking for sending messages to smartphones, you will be amazed to see on your screen how easy it is to use TeraMessage. We do not need your cellular number. All you need is to download the TeraMessage app on your Apple or Android device. You will receive a test messages within a few seconds, after you click Send on the screen. Impressive!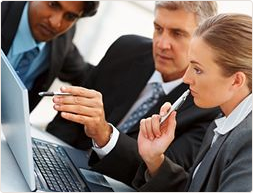 It's like driving a car before you buy!

We do not need to travel to your location or send you computers or hardware.

During the on-line live-demo, we will show you in-house paging, commercial paging, sending emails and establishing messaging between mobile and computer users using TeraMessage and TeraChat.

It is like driving a car before you decide to buy it!


sales@canamexcom.com
. Book a live demo on a date and time of your convenience.